Hello Mi Fans,

Our very own and favorite MIUI was first launched in 2010. MIUI has since developed rapidly and currently have more than 300 million monthly active users. Together we've witnessed the amazing progress of MIUI ROM, from the very first V1 to the current stunning MIUI 10. MIUI has always tried to live up to its promise to redefine your smartphone using experience. Our MIUI developers work tirelessly to bring amazing features to you from time to time. And our task is to introduce you to those new features, provide you useful tips & tutorials and keep you updated with anything and everything that relates to MIUI.

And today we are very happy to introduce our new series MIUI Weekly, where we will be compiling all the MIUI threads together that have been posted in the past week.

1. Mi Community App Version 4.3.2 Released: Changelog and Download Links! by abhijitdevnath


The latest version of Mi Community App version 4.3.2 has been released with some optimization. Upgrade now and try out!
Mi Community is our official community forum, the ultimate playground for our Mi Fans to hang out together. It's where all your questions or doubts about our Xiaomi products will get answered and where you can get the latest news and happenings about Xiaomi. More importantly, it is the perfect place to interact with other hardcore Mi Fans like you!


Read More:
https://c.mi.com/thread-2463579-1-0.html
2. [MIUI Tips & Tricks #12] How To Use Incoming Call Settings Properly by Manjeet dahiya


Incoming calls can really be irritating sometimes: when you're engaged in discussing some important things with your colleagues, boss, the employees or when you're at the library or busy with something else. Our very own MIUI does have some features for this, maybe, you don't know those. Thereafter, I'm making this article, hope it'll clear all of your doubts. Let's get started, then!


3. Mi Fit V4.0.9_8046 Released: Changelog and Download Links!
by Prince26712


Mi Fit helps to keep record of your activity, analyzes sleep, and evaluates your workouts. Lots of video tutorials keep you motivated, and help you build a healthier, more enjoyful daily routine.. Here i'm providing you the latest version version of Mi Fit - V4.0.9 has been released with some optimization.
Read more:
https://c.mi.com/thread-2462911-1-0.html
4. ShareMe (Previously Mi Drop) Version 1.28.5 Available: Changelog and Download Links! by abhijitdevnath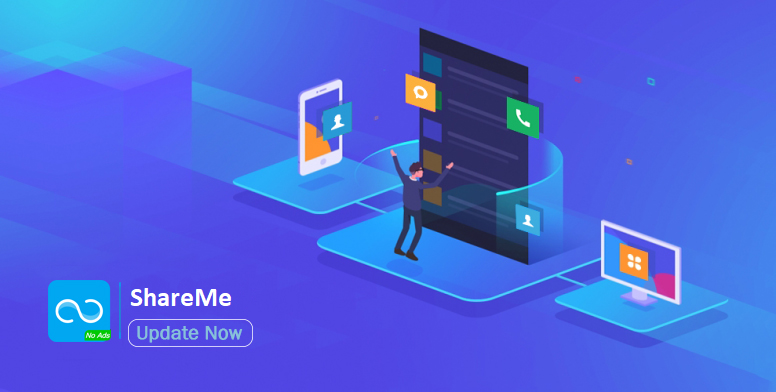 As you know, Mi Drop has been rebranded to ShareMe. New name and faster connectivity and an add free smooth file sharing experience. ShareMe (Previously Mi Drop) has been released as a separate app and its being updated regularly in Google Play store. ShareMe is an ad-free P2P file transfer tool that works without connecting to the internet. With ShareMe, you can share your files 200 times faster than Bluetooth, the highest speed goes up to 50M/s. ShareMe (Previously Mi Drop) Version 1.28.5 has been released. Let's see what new it brings!
5. Mi File Manager V1-190912 Released: Full Changelog and Download Link!! by Prince26712
Mi File Manager is a best tool to manage & explore your files at an ease. It's user friendly interface let you enjoy the browsing through files with an added flavor of security & privacy. It supports hidden files, which are additionally protected with a Privacy Protection Password.


Read more:
https://c.mi.com/thread-2462202-1-0.html
6. Mi Home V5.5.66 Released: Changelog and Download Links! by Manjeet dahiya

Mi Home is an all-in-one professional app to help you manage your intelligent Mi devices/gadgets with an ease. It supports almost all smart Mi devices and let you control them directly from your android phone.
Read more:
https://c.mi.com/thread-2467827-1-0.html
7. MIUI Themes App v1.5.2.3-global_523 Is Released. Download & Feedback Here! by Prince26712
MIUI Themes App is one of the most popular UI customization app, but it's till now limited to MIUI Users and comes inbuilt with MIUI ROM. Hope, you are enjoying the millions of themes, wallpapers, ringtones & fonts available to download from the MIUI Theme Store & the good news is that MIUI Themes app has got the update with some major changes!
8. Mi Remote v5.8.4.7_598 Is Released. Changelog & Download Links! by Prince26712
Mi Remote is an all-in-one app to control all your household electronic appliances such as TV, AC, Set-Top Box etc. Mi Remote has all the information you need about your favorite TV shows, so you can switch the channels faster or even watch the shows running on your mobile phone.
9. [Mi Quick Poll #12] What's the One Thing Do You Expect Most From MIUI 11? by Crossfiree
And now, its time for the MIUI 11! Earlier this year, Xiaomi announced that development had begun on MIUI 11 and that the new MIUI version will introduce new icons and features like a system-wide dark mode, ultra power saving mode, and more. MIUI 11 is also expected to be optimized in the system. The development of the new humanized function would bring a more refreshing feeling.
Read more:
https://c.mi.com/thread-2457881-1-0.html
10. [MIUI Tools Weekly Poll #14] Mi Screen Recorder over Screen Recorder & XRecorder: Vote now! by Manjeet dahiya

There are several apps on the Google Play Store of the same type but i have choose Screen Recorder & XRecorder as it got 4.7 rating stars. But here let's have an overall comparison between the two apps and find out which app is better. So, are you guys excited? Let's get started!
That's a wrap up for this week. Will see you next week with another volume of MIUI Weekly
Vote for Your Favorite Thread!
Rate