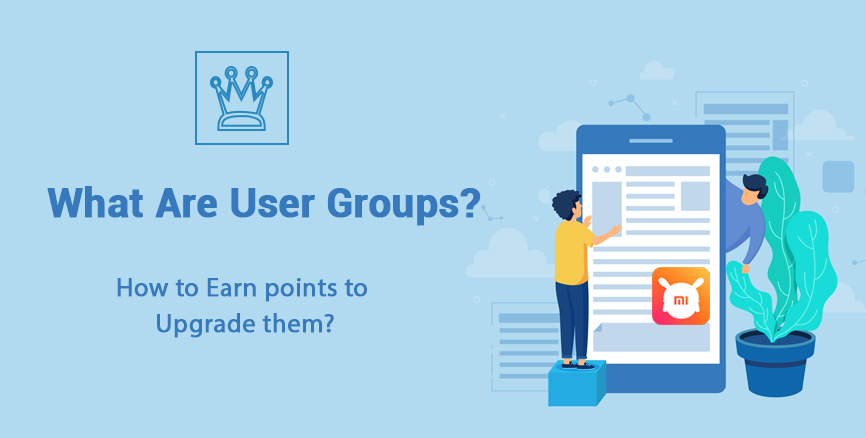 Hello Mi Fans,

First of all our heartiest thanks to all of you for your love and support towards our Mi Community- Other Countries. We are now 60000+ strong! You all must have noticed we have different user groups here in community starting from Rookie Bunny to Wizard Bunny! Today we are gonna know in details about these user groups and how to earn more points to upgrade them.

There are a total of 7 rankings that our Mi Fans can achieve while being in the Mi Community. Let's have a look:


Being a newbie, you will start your journey in Mi Community as a Rookie Bunny. Well, its really easy to upgrade your user status. All you have to do is to follow some simple steps to earn points. The more points you earn, the higher your user group will be. Be active in Mi community, keep interacting with our fellow fans around the world, finish daily missions, do your check-ins regularly and you would be able to level up easily!

Now, let's see how to earn points in Mi Community:


To start it off, upload your profile picture and that would give you +10 points
Then follow the below steps to earn more points




*** Points will be automatically added to your account


Next comes Daily Missions:

*** Needs to Click on "Claim Reward" on Mission Page to add points to your account
Note:
We strongly recommend our users to go through the content policy of Mi Community before start posting a thread.
As much as we encourage our users to complete the Daily Missions to earn points, do note your thread should abide by the rules and regulations of our community. DO NOT post any irrelevant, one line or spam threads just to earn points. Such threads would be deleted on sight.


Hopefully it was helpful for our users. Keep interacting and sharing with us your valuable suggestions and feedbacks. Enjoy your stay!



Rate