Hi Mi Fans,
The successor of Redmi 5 is here, Redmi 6 which was launched on 15th September here in Bangladesh. This smartphone which is powered by a powerful Mediatek Helio P22 and supports MIUI 10 based on Android Oreo and also features an AI selfie camera and AI dual camera which will take some astonishing photos. AI dual rear camera in Redmi 6 helps you to capture astonishing bokeh snaps and better low light photos. In this thread, we will discuss more of the Rear Camera of Redmi 6

AI Dual Camera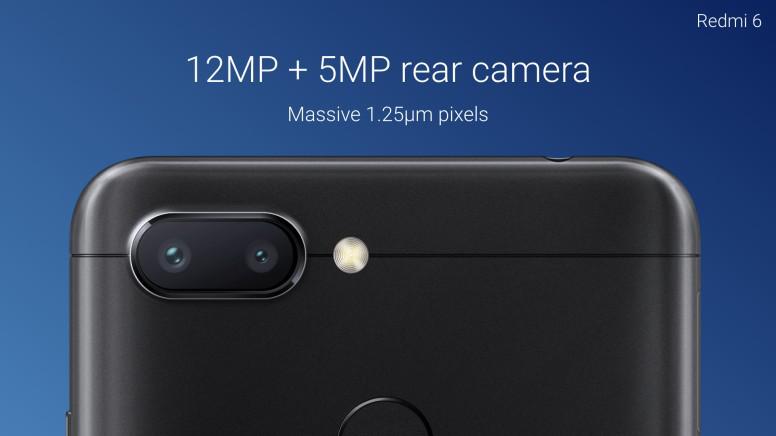 Redmi 6 comes with an AI dual camera and a similar set-up which we saw in the camera beast Redmi Note 5 Pro and Redmi Y2. The primary lens is a 12MP sensor which captures still images with 1.25µ pixel. The secondary lens is a 5MP depth sensor which helps you to obtain depth information and in low light conditions. Xiaomi's AI algorithm will process these images and them accordingly. This deep learning algorithm will help you to capture stunning low light portraits, better bokeh, better edge detection and lots more.

12MP+5MP setup in Redmi 6 is superior to 13MP+2MP which is available on other devices?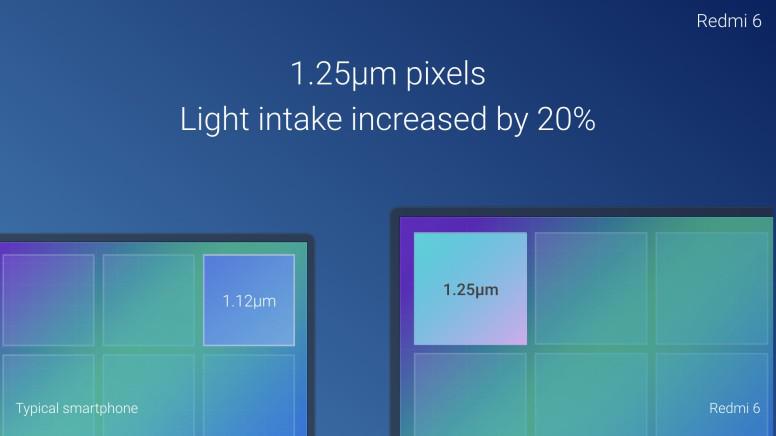 The primary 13MP sensor in other devices comes with a 1µ pixel sensor. But, the 12MP primary shooter of Redmi 6 is having a 1.25µ pixel, which will help to capture more color, so better color reproduction than the 13MP sensor with the 1µ pixel. Also, there is a huge advantage in low light photography. 5MP sensor helps in edge detection in portrait photography.

AI Portrait Photography in Redmi 6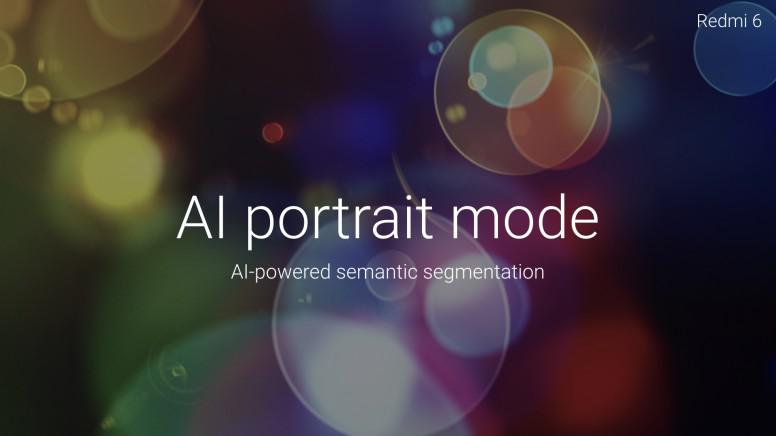 The AI-powered dual camera has f/ 2.2 aperture which helps in AI-based semantic segmentation for better bokeh effect. This camera can detect the scenes and capture the best image with precise tuning and optimisations based on Xiaomi's all-new AI algorithm. The camera is powerful enough to capture images with better depth, and I am surprised to see that the AI algorithm is intelligent enough to calculate the distance of the background with the subject and calculate the depth accordingly.
EIS or Electronic Image Stabilization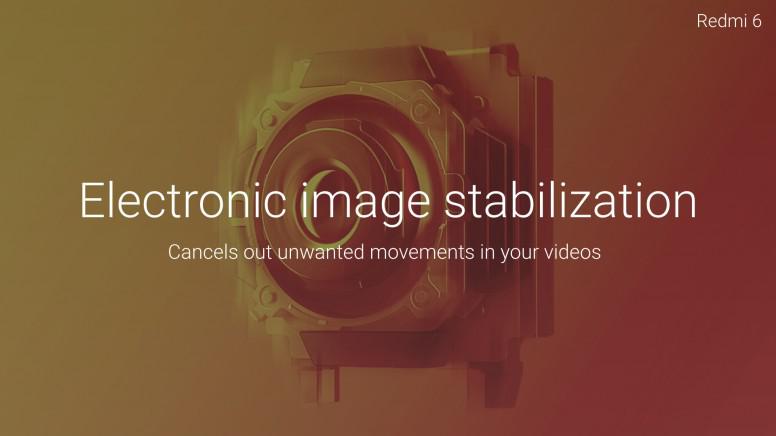 Electronic Image Stabilization (EIS) is a portrayal enhancement technique using electronic image processing. EIS minimizes blurring or compensates for device shake and this technique is defined as pan and slant. EIS will correct the device shaking in rach frames.
EIS in Redmi 6 will help us to capture videos without much blur or shakes.

Other features of the dual rear camera

PDAF phase focus
ƒ/2.2 aperture lens
LED flash
Portrait mode
Beautify
Low light photo enhancement
HDR
Burst mode
Camera timer
Scene selection
1080p video – 1920x1080 – 30fps
720p video – 1280x720 – 30fps
480p video – 640x480 – 30fps
Slow motion video – 480p – 120


In a nutshell
Redmi 6 is a major upgrade over Redmi 5 and a device for MIUI lovers and for those who are looking for a power-packed device and photography. This device is an upgrade from its predecessor especially in the case of the rear camera and with the introduction of AI-based dual cameras, the phone can undoubtedly produce better portraits.

Redmi 6 Rear Camera Samples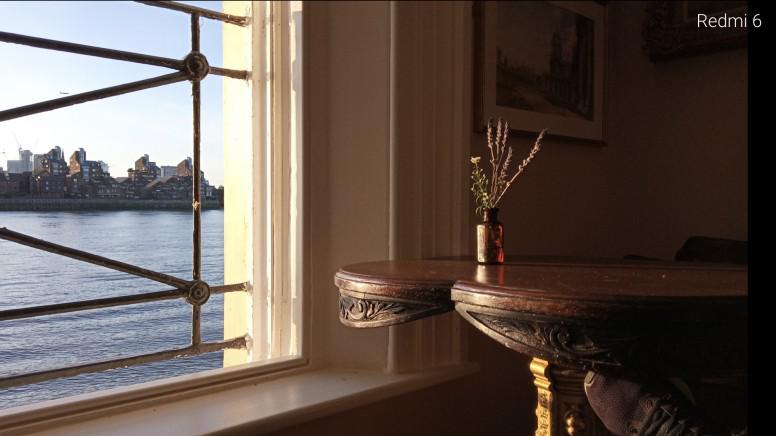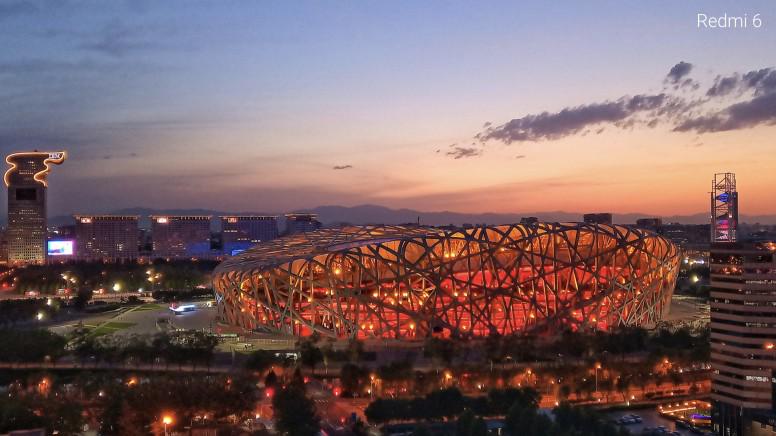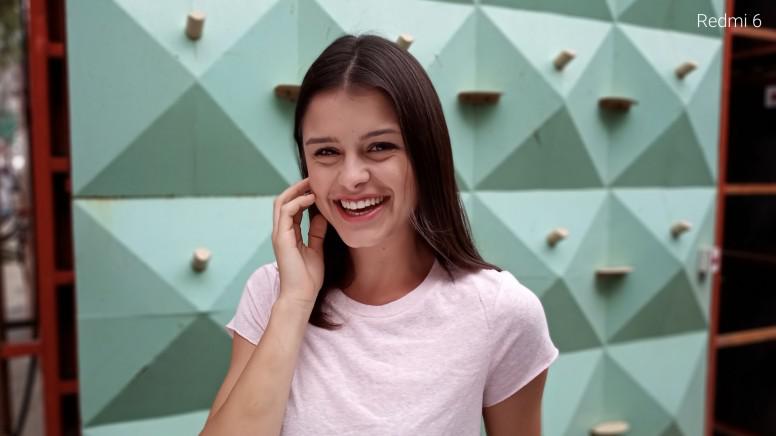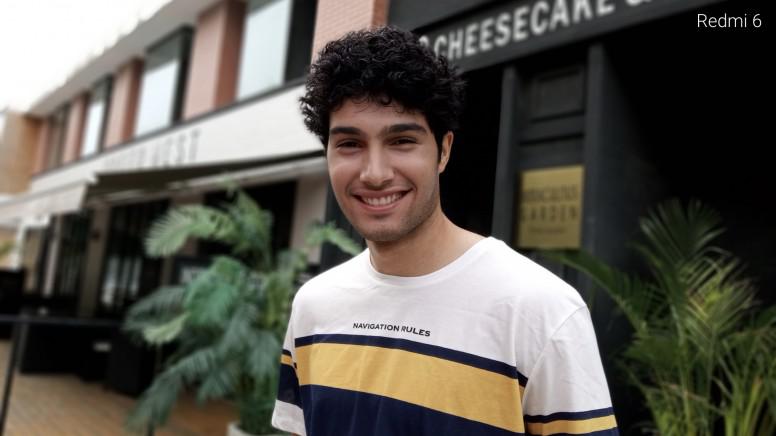 Rate