" Xiaomi's Hardware business will never exceed a 5% profit margin. If it ever does, profits will be distributed back to its customers."
Hello Mi Fans!
Xiaomi launched its Mi 6X yesterday in Wu Han University - the place where Xiaomi CEO Lei Jun graduated from. Lei Jun took some time to share an important announcement about the company after the product launch.
Xiaomi Board of Directors has approved a company's resolution, that states how the company's annual overall after-tax net profit margin on its hardware products should never exceed 5%.
Here are 3 Reasons on why Xiaomi will never exceed a profit margin of 5% on its hardware products from Lei Jun himself.
The following thread is a summarised version of the speech from Xiaomi CEO Lei Jun.
Reason 1: It is inevitable for Xiaomi's Business Model
Why do we do this? Because we are Xiaomi.

We are constantly striving to be cost-efficient and focusing on bringing benefits to our customers so that they will support us. We are not a traditional hardware company and we do not rely solely on hardware profits for the sustainability of our company. Xiaomi is an Internet company with smartphones, ecosystem products and IoT platforms as its core.

Xiaomi has undergone extensive tests in its business model over the past 8 years. Asides from Xiaomi, there is no other mobile phone company in the world which has recovered after suffering a decline in sales. The miracle of Xiaomi's recovery and its achievement has illustrated the competency of our business model.

When Xiaomi was founded 8 years ago, we had a vision; to change the large gap of operating efficiency of the business world. For example, a shirt that cost 100 yuan is sold in China's stores for 1,000 yuan. That is x10 higher compared to its cost price. A pair of shoes may be x5 to x20 times higher, a tie may be x20 times higher than its cost price. I find it difficult to understand why users need to pay a markup for the middle-man commercial operations.

Xiaomi aims to revolutionise business efficiency – every effort should be devoted to producing good products so that every penny that users pay for is worth it.

The essence of commercial competition is the contention of efficiency. The promise of our profit margin to not exceed 5% is a testament to our business efficiency. There was a time where 10,000mAh power banks cost over 200 Yuan – it currently cost 69 Yuan. Our air purifiers, water purifiers, smartphones, have all completely changed the industry with high-quality and cost-sensitive products.
Reason 2: Touching users' lives and being price sensitive are two inseparable factors. It is the best way to earn the trust of our users.
These 2 factors aren't empty talk nor frivolous promotion. One must be truly committed to show sincerity and restrain greediness. The limitation of 5% profit margin on our hardware products is our long-term commitment to our users, and it is also a means to spur ourselves.

Touching users' lives and being price sensitive are like two sides of a coin. If a cheap product is not good, no one will like it. To achieve a competitive edge without exceeding the 5% profit margin, Xiaomi must adhere to innovative technologies and top-notch designs, to create products that exceeds our users' expectation. Xiaomi must be price sensitive to truly touch users' lives.

Throughout my 8 years in Xiaomi, I have had many unforgettable moments - from the first time we created Xiaomi's first mobile phone, to hearing that our phone was recognised by international museums all around the world. However, the most exciting memory I had was when Mi Fans telling me that they could shop in Xiaomi's stores "with their eyes closed". That is a testament to the trust that we have built with our customers.

But why do they trust us? They do because we adhere to technological innovation; we have established a high-quality, high-value and cost-effective reputation in the eyes of our users. The trust of our users is Xiaomi's greatest affirmation and its most valuable asset. We cannot toy it, even less, let it suffer or damage it. Only by continuing to win the trust of our users, it is the only way Xiaomi will be able to go forward.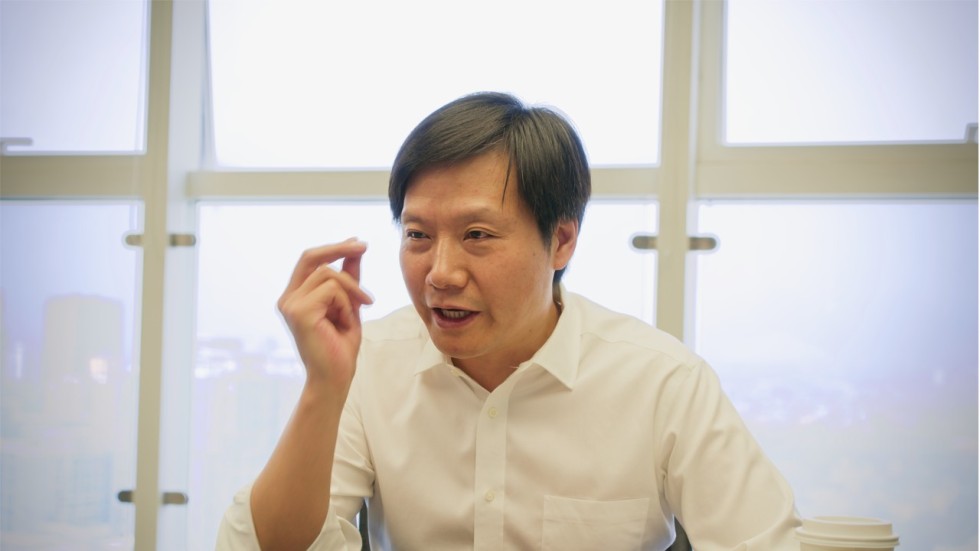 Reason 3: It's the only way for Xiaomi to fulfill its mission
Throughout the history of businesses, whether if it's the automotive industry or PC industries, great companies that change the world are the ones that make its products more affordable to allow more people to use them to benefit their lives.

Our mission is bringing innovation for everyone. We want everyone in the world to enjoy the joys and benefits that technology can bring into our lives. Aside from smartphone technologies, we have replicated our business model to over 100 smart home related products with the same values that Xiaomi has. This has accelerated the penetration of smart-home living and has built the world's largest consumer IoT platform.

We firmly believe that pursuit of product experience is more promising over one-time hardware sales profits. We believe that affordable pricing is more popular compared to additional cost added on by product-channel layers.

We believe that mass consumers products should be actively controlled with reasonable profits and this will become an irresistible trend in the future. Any move that succumbs to hunting for higher margins will be the path of no return.

We have set this 5% rule for not only the present for also for the long-term plans for Xiaomi. At the moment, we have exceeded 100 billion Yuan of revenue and have nearly 20,000 employees. This rule will always remind every single Xiaomi staff the origins of the company, and remember why it exists.

Source: Lei Jun's WeChat Account