Ahead of the September 11 launch date for the Xiaomi Mi Mix 2, we expect a barrage of leaks to appear and there has been no disappointment so far. Already, we have seen the packaging box for the Mix 2 and a couple of other leaks but the latest one is the screen panel of the expected Xiaomi flagship. As you would have expected, the leaked Mi Mix 2 front panel shows a large screen to body ratio.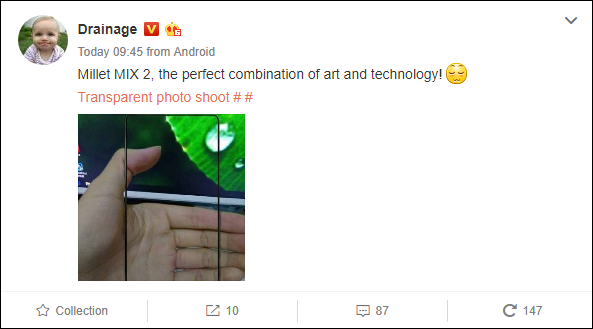 The screen panel was leaked by a Weibo user who tagged the Mix 2 – the perfect combination of art and technology. That underscores not just the beauty the device will have but also the large display size with a spectacular screen-to-body ratio which it brings. From the leaked panel, we can see that the Mix 2 will have ultra-thin bezels on the top and two side edges while the bottom edge will have a slightly increased bezel since it will house the virtual home key and front camera. The edge of the screen and well rounded, more than that of the Mi Mix and at the bottom right side we can see the opening for the front camera.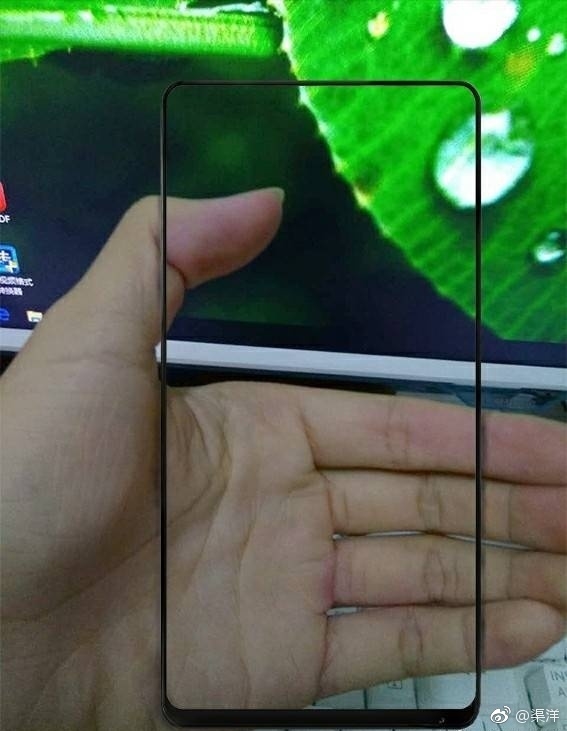 The Mi Mix 2 is expected to come with a display size slightly smaller than the 6.4-inch screen the Mix 2 used with the display disputed to be between 6.0 or 6.2 inches. Indeed, the leaked panel seems to reflect a reduction in size which could permit one-handed usage to some extent. The aspect ratio still seems to be 18:9 just as rumored.
In addition, the blogger also revealed in another Weibo post that the Mi Mix 2 is already being mass produced which could be an indication that there would be enough stocks available when it goes on sale. The Mi Mix 2 is positioned to take on the iPhone 8 which is also launching around the same time with a full-screen design and dual cameras among others. The Galaxy Note 8 is also a contender for a share of the market but Xiaomi is hoping to grab a slice of the market shares from the two market leaders with the Mi Mix 2 and making enough units available will greatly help them achieve that goal.
Thanks for reading!
--------------------------------------------------------