Hello Mi Fans,
Google's introduction of its material design language with the release of Android 5.0 Lollipop was a major stepping stone for Android in general. It has been at the core of the Android UI since then. The guidelines for material design helped Android app developers create beautiful apps that looked part of the Android OS itself. Fast forward a few years ahead and we now have a huge number of material design apps on the Play Store. To help you find the best material design apps on Android, we've gone through dozens upon dozens of material design apps and have selected only 12 of the best.
Here are our top picks for the best material design apps available for Android devices at the moment in 2019;
1. Action Launcher: Pixel Edition
Action Launcher is one of the most customizable Pixel launchers inspired homescreen managers currently available. The launcher is heavily inspired by Google's material design language which is noticeable throughout the launcher. Material design apps often sacrifice on features and options to keep the UI minimal, however, Action Launcher comes with just about any feature you could need from a homescreen launcher for Android.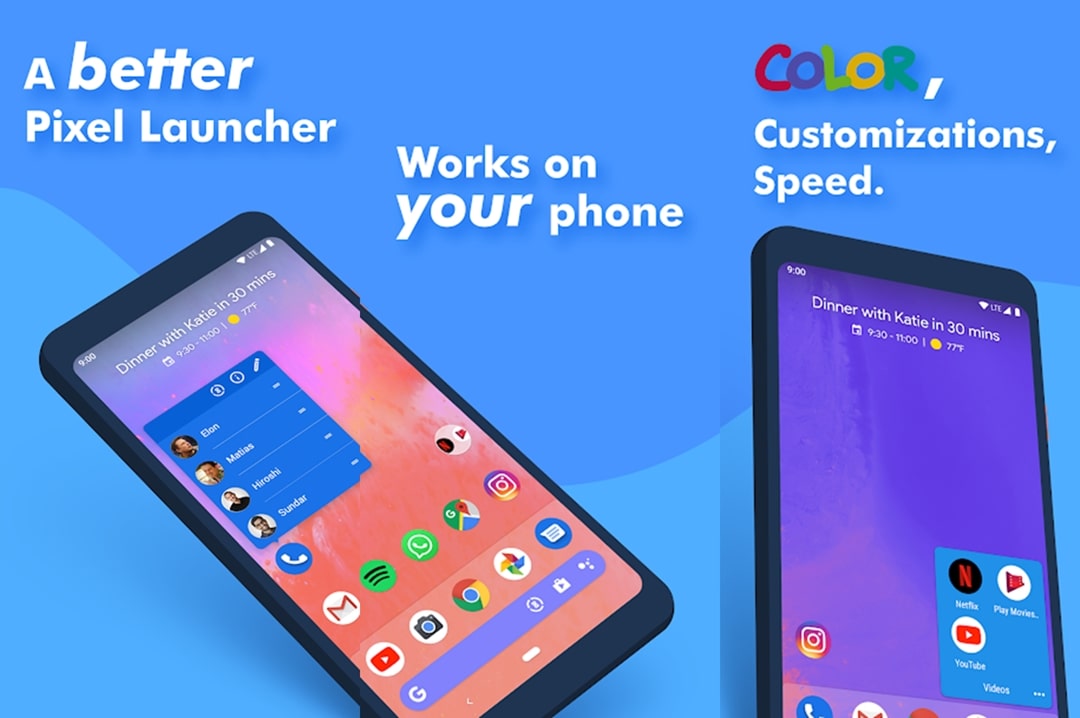 2. Journey: Diary, Motivational Journal
If you're looking for diary or journal apps that make use of Google's material theme guides, then we'd suggest having a look at the Journey: Diary, Motivational Journal application. It comes with a host of features such as the ability to format text, add images, sync with Google Drive, and even sync with your calendar. The material theme reflects in all corners of the application and as a result, you'll have a pleasant experience while using it.
3. Canva: Graphic Design & Logo, Poster, Video Maker
Canva is one of the best apps on Android to design stunning posters, flyers, presentations and more. The app has made use of Google's material design language in a neat and elegant way. Canva offers over 60,000 templates for users to choose from to grab inspiration from or simply use the templates for their own purpose. It even has templates for Instagram Stories and posts, therefore, you could use the templates to elevate your impact on Instagram.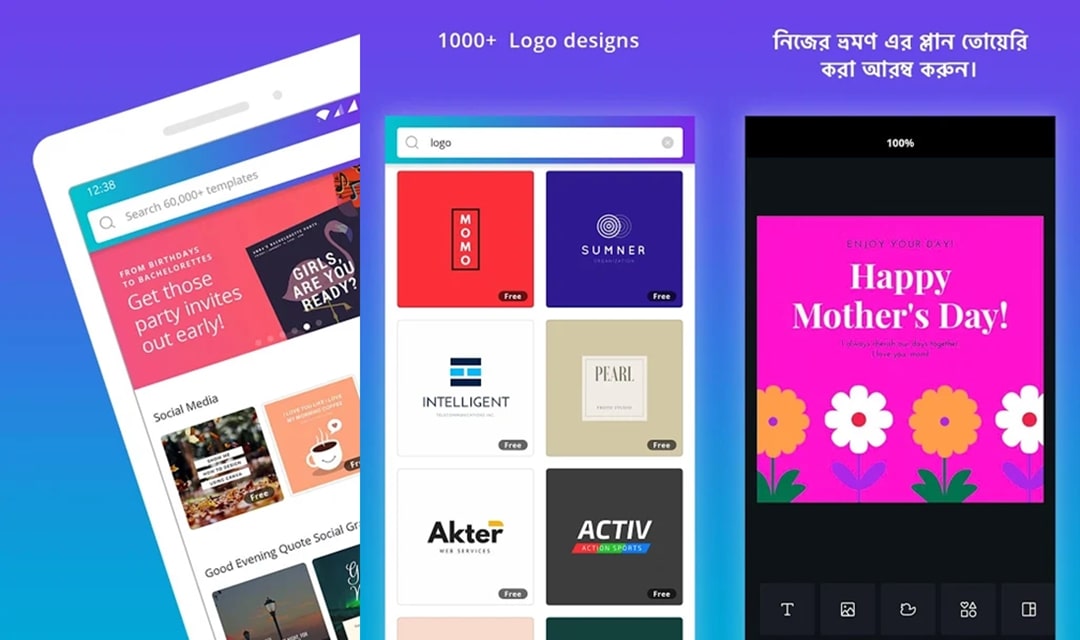 4. Textra SMS
Textra is often given the title of the best messaging app alternative for Android. The material theme texting app has several useful features for users. Textra is also compatible with services such as Pushbullet and can be synced with your Android Wear devices. The app was also one of the first texting apps to adopt a dark mode and users can choose from several different accent colors.
5. Houzz - Home Design & Remodel
Most shopping apps come with a clunky user interface and too many buttons, tabs, and sliders for users to wrap their heads around. Well, Houzz isn't one of those apps. It quite possibly has the best UI amongst all other material design apps in its category. The straightforward and material theme inspired design makes navigation around the app a breeze. Houzz has over 10 million products to choose from for your home needs.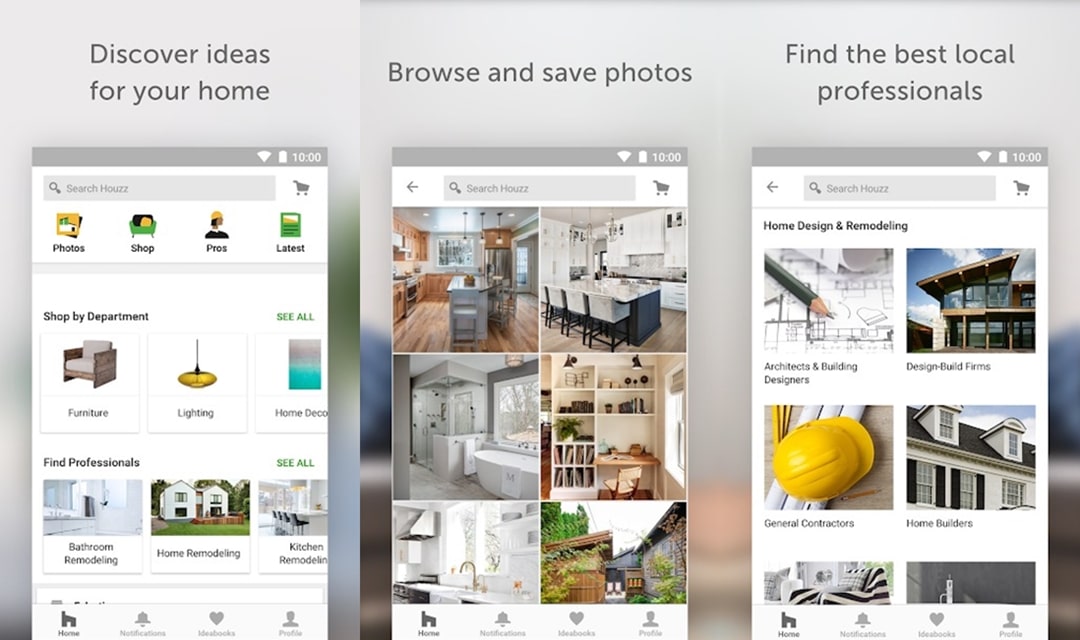 6. Nexdo: Todo List, Tasks List & Reminders
If you're looking out for a beautiful material theme To-do list application, then you might want to give Nextdo a look at. The app is designed by keeping a few key material design elements in mind and as a result, we get an incredibly simple and functional UI. It looks and feels like a modern material design app freshly designed by Google itself. Nextdo lets you manage your tasks, schedule your agenda, add reminders, and a whole lot more.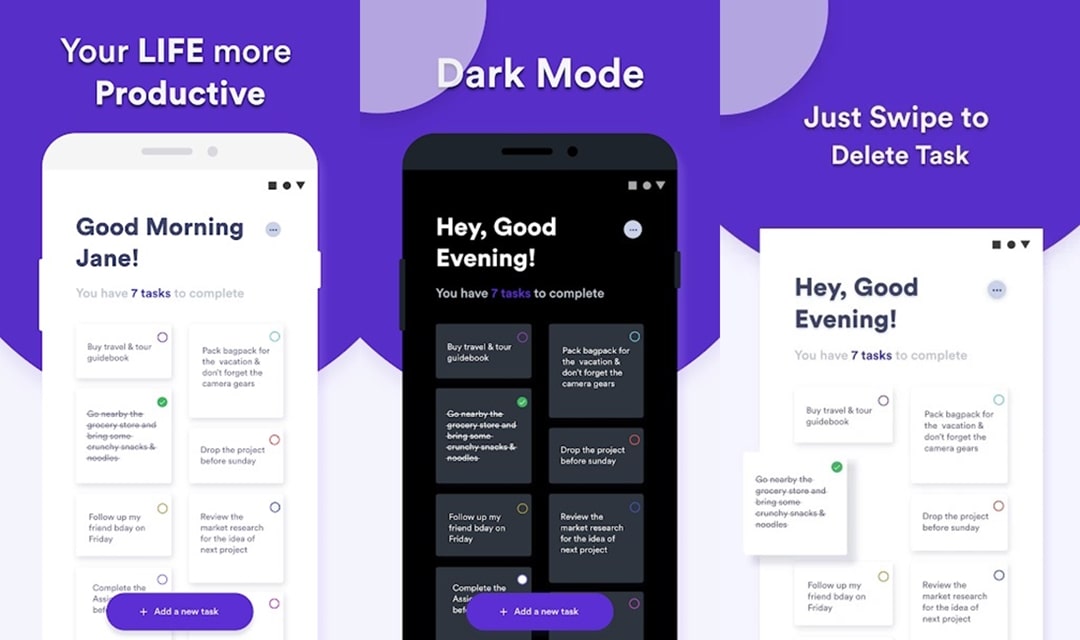 7. Last.fm
Last.fm allows users to jam out to their favorite tunes from several different providers. The app supports several different music streaming services including the most popular ones such as Spotify, Soundcloud, Deezer, and more. If you're tired of having to switch between music streaming apps to listen to your favorite songs, we'd suggest giving Last.fm ago as it is one of the best material design apps in its category.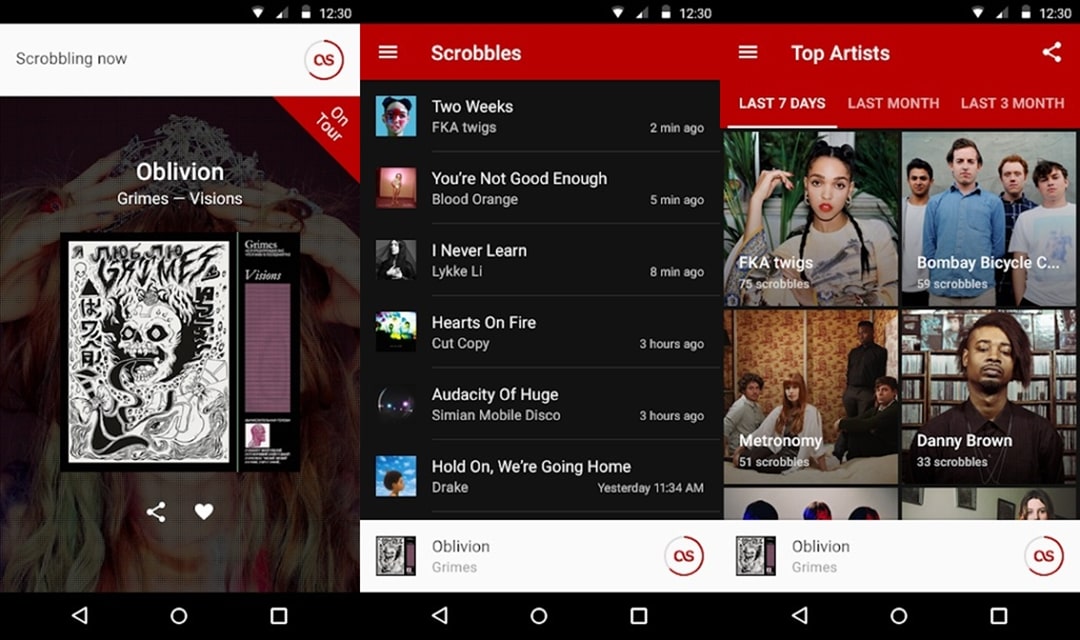 8. Pushbullet - SMS on PC and more
Pushbullet is a great utility application that lets you send files and links between your devices seamlessly. The application adopts a clean aesthetic and fits in with the material design guidelines. You could even send and receive texts straight to your PC when paired with your smartphone. It also syncs notifications from your smartphone to PC and you could subscribe to "Channels" based on your preference to keep up to date with the latest developments.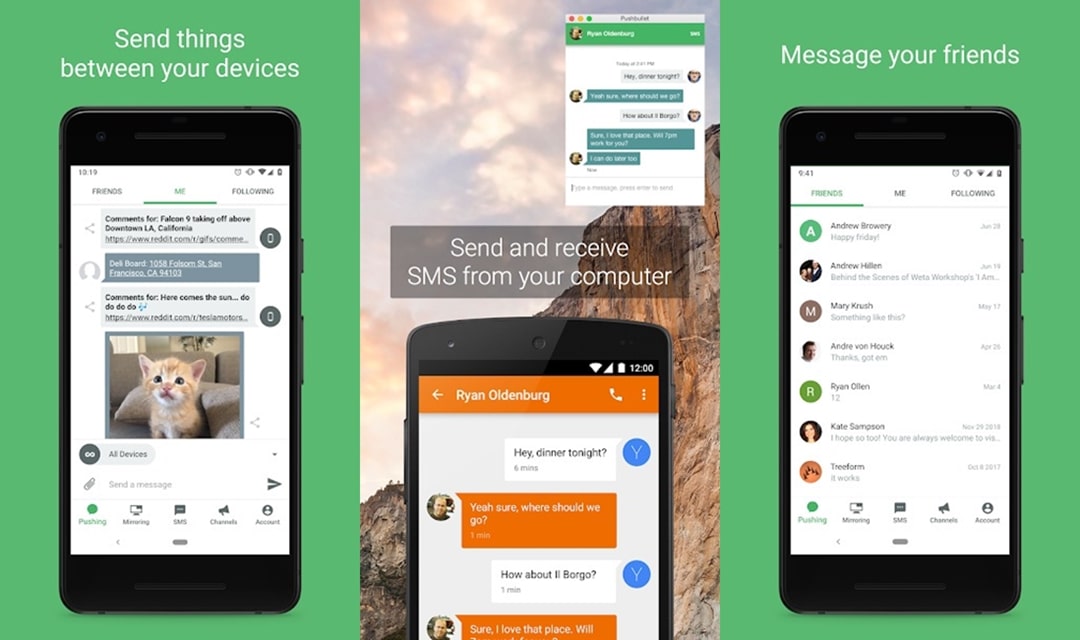 9. Phonograph Music Player
The Phonograph Music Player application comes with a clean material design theme. As the name suggests, it's a music player application and would allow you to play audio files on your smartphone without the need of having an active internet connection. The app also has last.fm integration, however, you would need to be connected to the internet to use the feature. Users can even switch the primary color of the app based on their preference.
10. Robinhood: Invest. Save. Earn.
When it comes to investment apps, there are only a couple of other apps that can match Robinhood's stunning material design UI. The stock trading application gives you insights into stock prices and performance as well as additional information. Unlike other apps in its category, Robinhood manages to provide all this information within a minimal yet functional user interface. It makes use of a few key material design guidelines that make it stand out.
11. Subscriptions - Manage your regular expenses
This simple yet functional material theme app offers a clean and easy to navigate user interface. The application allows you to keep track of all your monthly subscriptions in one place. Given the number of subscription services out there, we tend to subscribe to several services without knowing the total monthly payment for all the services. Fortunately, this subscription tracking app does exactly what it's intended for, i.e. to keep track of our subscription.
12. Material Notification Shade
Material design apps come in all shapes and sizes with different functions. This cool app overlays a Pixel-like material design notification shade on your device. It's perfect for those who have a smartphone with a heavily customized skin from the OEM. You can use the notification shade just as you do with the default notification panel on your device.
Mi Fans, you might also want to check out the winners of the
Google Material Design Awards 2019;
Which apps from above are you willing to try?
Let us know in the comments!
Rate