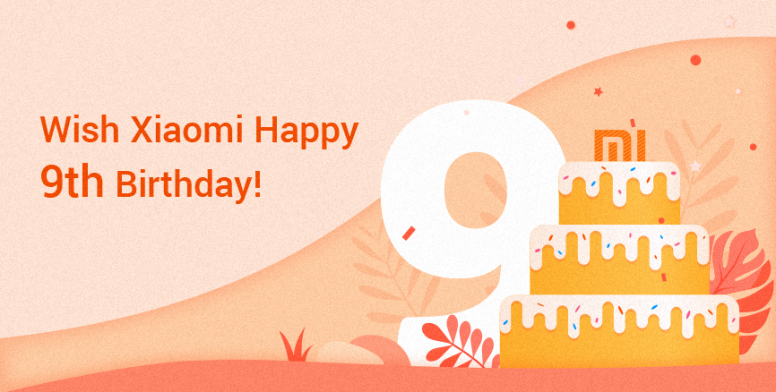 Dear Fans,
Are you ready? In 3...2...1… "Happy birthday to Miiiiii, happy birthday to Miiiii, happy birthday dear Xiaomiiiiiii, happy birthday to MI!!!!!!!!
Xiaomi is celebrating birthday today in China and we are turning 9!!! Check the cake from Xiaomi office:
Nine years ago, Xiaomi embarked in this incredible journey becoming a game changer by let everyone in the world to enjoy the benefits of innovative technology with honest prices.
It has been such a ride! However, this couldn't have been possible without the support and trust of our Mi Fans. Today we celebrate Xiaomi but also our fan culture and we would like to say "Thank You" for your constant encouragement over the past 9 years!
Now, is your turn…
Send Xiaomi your birthday wishes in this thread to win our 9th anniversary medal!